Online shopping has pretty much changed our lives in many ways. It has changed the way we buy things which is now more based on the specs than just looks, go for items above our budget with the option to pay in EMIs easily, get items delivered in the same day to even sending gifts to others.
One of the biggest reason as to why Online shopping exploded in India is after the introduction of a trust giving convenience feature that is Cash on Delivery!
First introduced by Flipkart, Cash on Delivery mainly solved the problem of fear of not getting the right product for which you otherwise had to prepay using a credit/debit card or net banking. You would also be afraid that someone else would collect the delivery or receive the wrong item but Cash on Delivery solves all these problems.
So here are our top stores where you can order by Cash on Delivery for Online shopping without any worries.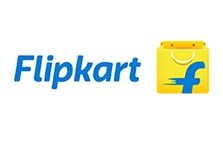 The store that started it all and made it the largest E-commerce portal all by taking a risk and offering Cash on Delivery to it's users changing the landscape of Online shopping forever. On Flipkart you can just about find anything and order it through Cash on Delivery making it the go to store for a lot of us.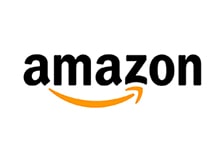 The second biggest in India and the largest in the world, Amazon as it's logo specifies has everything from A to Z available and most importantly with Cash on Delivery. From electronics, appliances, fashion, provisions to furniture and more, there's just a lot here that you can order without any worries as there's CoD.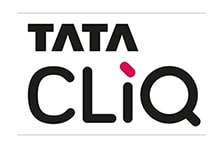 A completely trusted platform as it's from the Tatas, Tatacliq is their take on online shopping. The difference is that all the products are sold by them completely directly from the brands so no fear of getting fakes but still as the products are usually on the higher side cost wise, their option if Cash on Delivery does come handy to be worry free.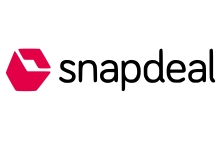 What was the 3rd biggest E-commerce store at one time has now become the hub for Indian brands and more value for money options. Snapdeal still is the go to store for many towns and rural areas while they quality products from different sellers. That generally means you could have a case of concern so their Cash on Delivery option is there to save you.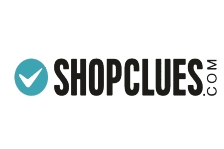 Known to be more like the EBy of India, Shopclues has more hobbyists, small business and individual sellers that offer simple, handmade and low value products. It should be a haven for finding certain products that are priced very high in other platforms but the trust factor can still be an issue.  So they do offer Cash on Delivery usually with a small fee but is definitely worth it.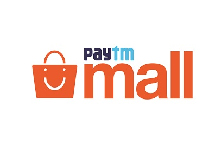 Started by a digital payments platform, Paytm Mall is their E-commerce offering with close ties to Paytm. So if you're a regular Paytm user, it makes a lot of sense to shop here as apart from offering discounts, Payment Mall offers a lot of Paytm Wallet Cashback for shopping products on it. And an important part is that they offer Cash on Delivery too on all orders though you may miss out on the Cash back!
Now let's look at some category specific stores offering Cash on Delivery for your convenience: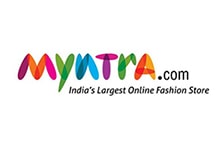 The fashion superstore that is owned by Flipkart, Myntra has the most products, brands, category offerings. With offers all year around and big sale such as End of Reason Sale there is just too much here to miss out. So any concern can be overcome by choosing the Cash on Delivery option.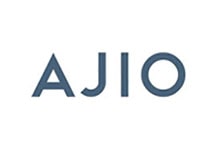 Another giant in the Fashion category is Ajio that is owned by Reliance that offers completely branded products and their own line as well that is trendy yet affordable. Apart from Easy Exchange, Returns and Refund they offer Cash on Delivery too for you to be on the safer side.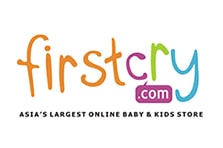 Let's not just think of ourselves and forget the kids shall we, so there's Firstcry. A go to destination to shop clothes and other needs like toys and other care products for babies, young boys and girls. Ordering for their birthday or event but concerned about receiving it, just CoD it and forget about till it comes home.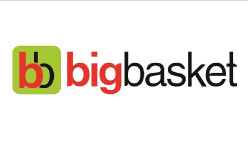 It is no longer required for you to plan a whole day to shop for food, ration, toiletries and other supplies for your home anymore or go to the store multiple times a week for it when there's Big Basket. With lot of offers when you shop all your needs for the month at once, avail the Cash on Delivery option while ordering.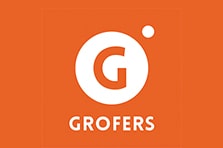 Another big home needs and provisions store with big array of products is Grofers. Most of us are still new to grocery delivery wondering if all the products ordered would reach us so ordering with Cash on Delivery removes those concerns on Grofers.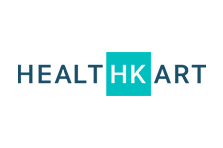 Nowadays with a lot of medicine brands and types it's hard to find all of them in one shop. What's more is that they are really expensive but none offer any significant savings. Healthkart is one such store where you can get all the medicines plus other healthcare supplies in one place with great discounts all of which you can order with Cash on Delivery!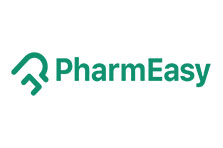 Another store that simplifies shopping for medicines is Pharmeasy. With a great bunch of options of medicines with suggestions of similar ones that maybe lowered priced Pharmeasy has Cash on Delivery too so order away with a piece of mind.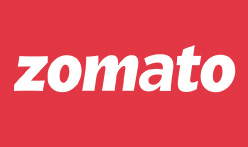 Coming to another convenience which has now become a necessity is online food delivery that we used to rarely used when offered by the restaurant itself. With late night delivery, great offers and most importantly Cash on Delivery Zomato is the top store.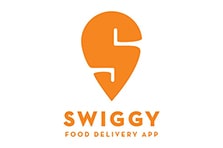 If you need another option then there is Swiggy with exclusive restaurants, discounts and even meal subscriptions Swiggy is another favorite. To top it all there is Cash on Delivery so you get your food when you pay.
So all the different categories of stores offering Cash on Delivery is covered to give you confidence to Shop or Order Online!