Finally, the New year is here embarking the first step of the year 2018. The joy, enthusiasm and adrenaline rush will last at least another week even though it's been almost five days of 2018 gracing our life, changing the calendar. Every year we make many resolutions where most meet their unfortunate death even before the first month ends.
But still there are a few resolutions that we try hard to keep alive and that is a  promise to be physically and financially fit. Though being physically fit is a resolution that is quite achievable but financial fitness is something that is ready to give nightmares to us at any time of our lives. A simple question; Is financial smartness really that difficult, as the resolution becomes a long-forgotten tale by the mid of the month itself?
Well, we have the answer and it's a big 'NO', it's not that difficult. Rather than repeating the story of haphazardly managing the finances for yet another year, we have accumulated 5 simple steps to embark the journey towards a better financial future.
[the_ad id="488″]
1. Clearing all debts:
With the rise in debts in India in the year 2017, the effects on the finances of a common man are not good and are extremely harsh. "Household debt in India has reached a record level in 2017", which is not good if believed the financial pundits.
There's a famous line said by Tyler Gregory― "Stop being chained down by bad credit there's always a key to set yourself free…"
And at VishuMoney, we have got that key. Try clearing all the debts as soon as possible and if that is not possible (which is a reality in most cases), then try getting help from certain financial institutions who can help in reducing the interest cycle. Sounds unbelievable? Check out Loan section in VishuMoney for more information.
Save, save, save.
As said by Wayne W. Dyer- "If you want to be financially independent by the time you're 30 years old, pay yourself first, by keeping aside a part of it."
When it comes to saving, we all have heard money-saving tips like, "keep a part of paycheck separate". Though a piece of good advice is not always feasible. We all have struggled with this tactic and the only reason we fail is that we splurge on our shopping cart. No need of denying it because we all know it's true. So we have brought the ultimate solution to hold the reins of splurging shopping cart.
2. Save A Lot:
When we say saving is the new happiness, we mean it. Use coupon codes, discounts, and vouchers while shopping online. Shopping online is always better than running to the brick and mortar store as it not only saves lots of your time but it as well saves your hard-earned money as some kind of offers and sales are always running on one or another platform. If you are not updated with the information that which platform is offering what offers, let VishuMoney help you out. At VishuMoney almost all top types of stores and platforms are listed with the current offers running along with offers being offered by VishuMoney. Don't believe? Go and check it out yourself.
[the_ad id="488″]
3. Use the power of Cashbacks:
What could be more fun than to get back a part of the amount spent on shopping? By the time you recover from the joys of additional discounts from VishuMoney and check out your cart, another happiness will be already knocking at your door. The happiness of additional cashback that can be used for another shopping spree.
Earn more
This line would astonish you but what can be a better way to be financially secure than to earn more than what you are earning currently. Yeah, yeah, I know I am sounding ridiculous and who would have missed a chance of earning more, if they got one. The truth is we all miss these opportunities, as the amount of time we spent on internet surfing can be easily put to better use for earning money fast. There are many ways to earn online.
4. Earn some instant cash for instant recharge or small bill payments:
For every site you visit, a new app you use, you could be paid but the only reason you don't get paid is that you don't know you deserved to be paid. Visit the Earn Money section of VishuMoney and you would be shocked that for every activity undertaken by you, can help you make money online.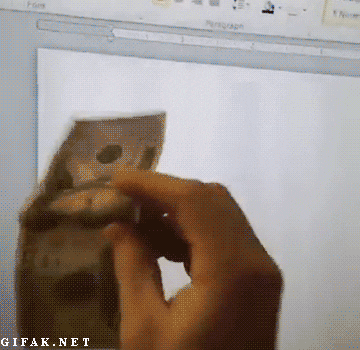 5. Discover a never-ending income source always in your reach:
We all spend hours browsing through our news feed on Facebook, and each of us would be having at least 200 friends or more there. The question is why not make better use of these many friends?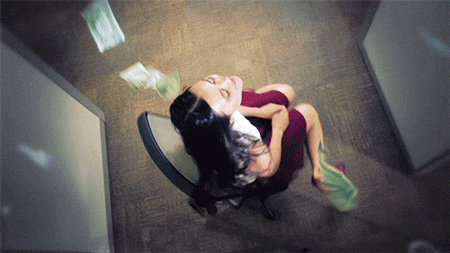 Through the promote to earn section on VishuMoney, you can get a second paycheck every month. To get your paycheck, all you need to do is share a product or service that you like or have already used in the past with your social group asking them to use it. Get as many users as you can within seven days and your rewards will be credited to your account within 3-4 weeks time. Keep promoting every day and you have got an additional job online with a constant paycheck that never stops flowing.
Follow these steps to start your journey today and VishuMoney will be delighted to be your partner on this journey.
To know more, sign-up with our newsletter, like us on Facebook, Twitter, Linkedin, Google Plus, Pinterest and follow us on Instagram and because we promise you that we have lots of sweet surprises awaiting you in future as we had once sailed in the same boat as you are in now.